Engaging and empowering young people can help us achieve more sustainable outcomes both in the water sector and in society as a whole. The High Level Panel on Water (HLPW), convened by the United Nations and World Bank, emphasised that valuing water means recognising and empowering under-represented groups, particularly women and youth. This is enshrined in the first Valuing Water Principle – to recognise and embrace water's multiple values to different groups – and in the second principle: to reconcile values in a way that's inclusive and equitable and builds trust among stakeholders
Young people's role in water governance
In 2021 the Valuing Water Initiative (VWI) partnered with the Water Youth Network to carry out a scoping study into what is needed when it comes to engaging and empowering youth in the water sector. The study concluded that while several excellent youth initiatives are currently underway, young people as a demographic are frequently underrepresented and disempowered in water governance and decision-making.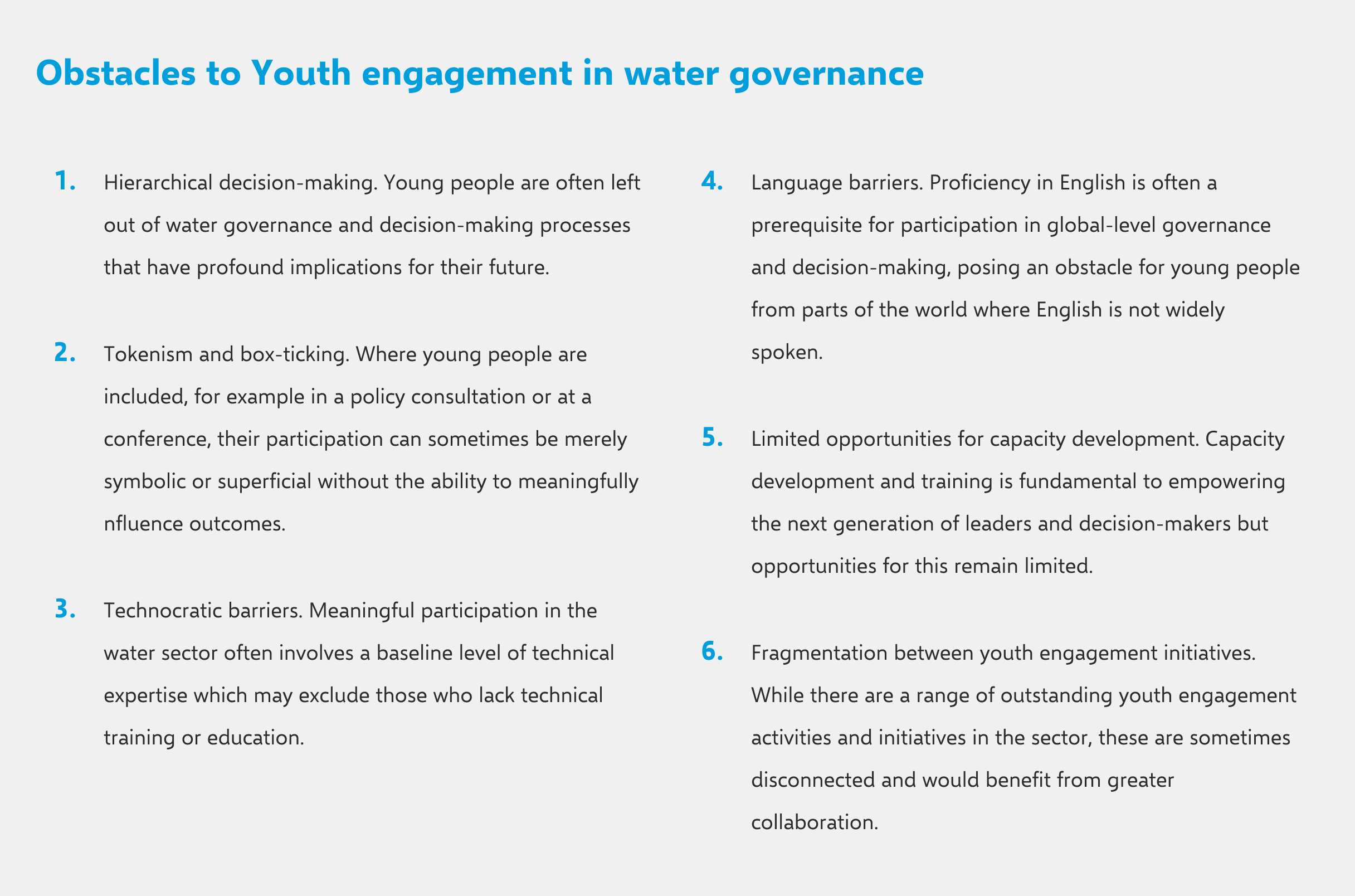 Youth Engagement Action Plan
VWI is working to establish a Youth Engagement Action Plan with like-minded partners to address some of these obstacles. Rather than creating an entirely new initiative, this workstream is intended to build on some of the good work that is already ongoing in the sector. The action plan aims to bring together a variety of different stakeholders including NGOs, civil society groups, research institutes, policymakers and the private sector to collectively engage and empower more young people in water governance and decision-making. The plan is currently in its inception phase and is expected to launch in early 2022.
If your organisation is interested in becoming involved in the Youth Engagement Action Plan, please contact: