About Us
The Valuing Water Initiative (VWI) calls for water to be prioritised in decision making through the application of the UN Valuing Water Principles in different water value chains and sectors. We work collaboratively with stakeholders, both inside and outside the water sector, to encourage governments, industries and civil society to bring about the systemic change required to understand, value and manage water to ensure we can live in a sustainable water-secure world. We aim to increase awareness of the many values of water and ensure the collection of best practices and lessons learned on how to identify the value of water in its numerous competing uses are shared between communities, cities and countries.
United Nations High Level Panel on Water
In April 2016 the United Nations and the World Bank Group convened a High Level Panel on Water (HLPW) to provide the leadership required to champion a comprehensive, inclusive and collaborative way of developing and managing water resources, and improving water and sanitation related services. Dutch Prime Minister Mark Rutte was one of the eleven sitting Heads of State and Government in the panel.

In March 2018, the High-Level Panel on Water (HLPW) released its outcome document 'Making Every Drop Count' and recommended that we all understand, value and manage water better. The HLPW defined 5 principles to value water better and triggered the Valuing Water Initiative (VWI) to put these into practice.
The 5 Valuing Water Principles
The VWI aims to generate experience how to sustainably, efficiently, and inclusively allocate and manage water resources and deliver and price water services accordingly.
Toward systemic change
VWI is an open initiative, looking for synergy with other initiatives, many of which may not explicitly address water. We aim to move away from fiddling at the margins of the status quo and get to the systemic core of big water challenges. Addressing that core is essential – without it, systemic change is unlikely to happen, and nothing less than systemic change is required to get us back on track. Not only for SDG6 but for all other water-related SDGs as well. This initiative is open to change and will adapt and grow through experience and learnings.
Our work
We work with stakeholders to demonstrate the practical applications of the Valuing Water Principles across contexts, sectors and geographies.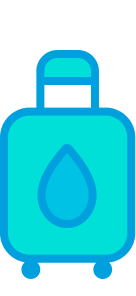 VWI Journeys
Our journeys seek to mobilize key actors and decisions makers to apply the VWP to policy, business practices behaviour across contexts, sectors, organization and companies.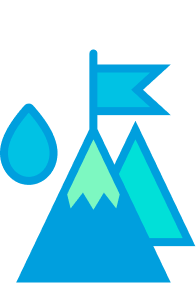 Leadership by Example
Our partners have comitted to applying the Valuing Water Principles and share their learnings.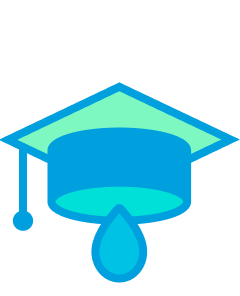 Learning Platform
We are developing a knowledge platform to support best practices to value water and share knowledge.